Connections around the world
Ms Smyers' class (2/3S) in Canberra Australia has been using my Africa pictures to learn about society and the environment as part of SOSE. I think that is so cool. I live in the Northwest area of the United States, traveled to South Africa and posted my photos on the Internet. Students in Australia are now using my photos to learn more about Africa. How small and connected has the Internet made the world today.
One of the students drew a picture for me.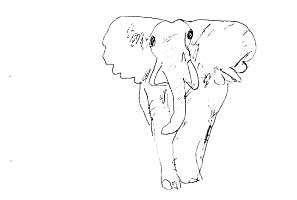 Thank you Ms Smyers class for the wonderful drawing. Your drawing reminded me of seeing the elephants in the wild.
This year I will be visiting Australia and I hope to see more wild and wonderful things.